ILCA 7 Worlds Mexico Underway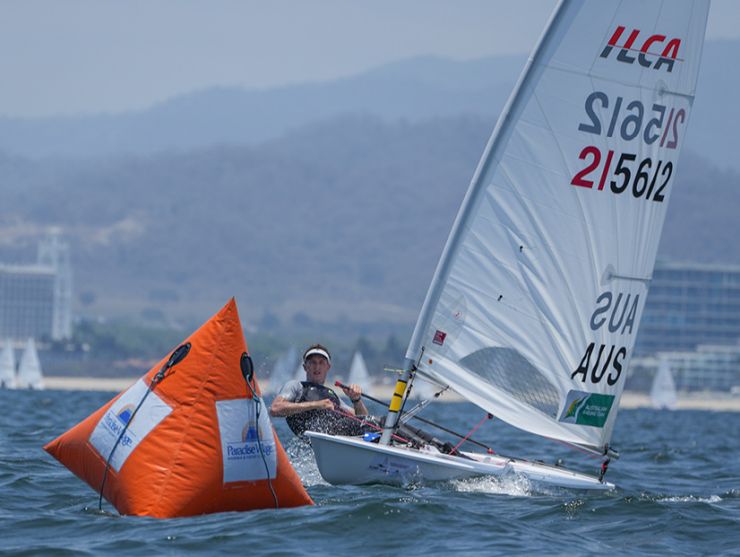 The ILCA 7 World Championships are underway at Vallarta, Mexico. The opening day under the hot Mexican sun on the Banderas Bay, saw 126 sailors began their hard road for the gold. Racing is due to take place every day until 28 May 2022. The fleet is split into the two fleets, where 63 sailors in each fleet will sail the first 3 days the Qualification series, followed by the Final series where the best half of the fleet will compete in Gold fleet and other part in Silver fleet.


As usual for this time of the year on Banderas Bay, the best wind comes around noon so the races are scheduled to start at 1300 every day. Nice and stable breeze today with 12 knots of wind allowing the fleets to start their first race without any recalls and delays.


Matt Wearn had to return back ashore before the first start as he did not feel well. With only one drop allowed from the qualifying series the current Olympic champion has put himself in a difficult position. Luke Elliott took the first win in the regatta in front of Jonatan Vadnai from Hungary and George Gautrey from New Zealand in Yellow fleet.


The results of the series are Here. The event web site is Here