Matt Wearn Wins Paris Olympic Test Event Marseilles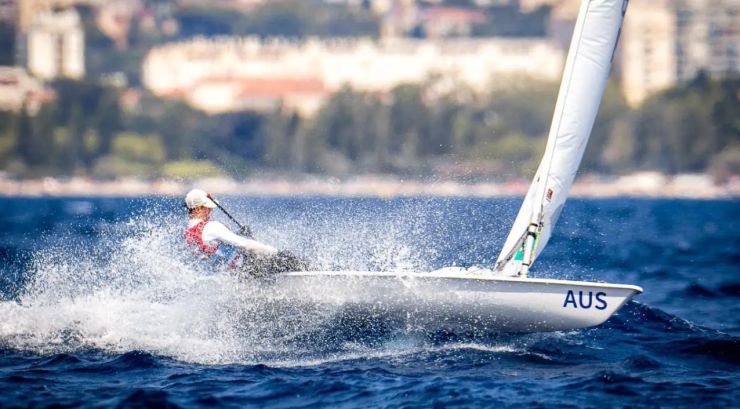 Matt Wearn was the best of the Australian Sailing Team (AST) in the Olympic Test Event just concluded in Marseilles. Matt won the ILCA 7 (Olympic Men's Dinghy) event with a second place in the medal race.

After the win Matt Wearn said, "It feels great. It has been a while since I stepped on to the top step of the podium so it's nice to get it done here. Obviously, a great confidence boost for 12-months' time, as well. It's the first win with Rafa (new coach Rafael Trujillo Villar) too, so I think for the both of us it cements the work we have been doing together."

The event aims to test the organisation and officials as well as allowing the sailors (one crew per invited country) to test themselves against the best Olympic class sailors.

Of the whole team performance AST High Performance Director, Iain Brambell said, "The Test Event has been a highly successful venture, as it saw five of nine Australian entries competing in their Medal Series/Races.

Full results are Here.

Of the AST's Olympic preparations Iain said "Although we are unable to continue to directly utilise the Olympic venue in Marseilles as it houses the newly built French National Sailing Centre, our athletes will relocate two kilometres South to our mobile base at the Yachting Club Pointe Rouge. Here the team will continue to maintain their intricate exploration and connection to the waters and weather patterns of Marseille in the lead-up to the Paris Games."

Iain Brambell concluded "This regatta has been an excellent practice run for next year's Games, as well as a great litmus test for the entire team preparing for the 2023 Sailing World Championships (The Hague, Netherlands 11-20 August 2023).  The Worlds will see nearly fifty Australians competing across all ten Olympic Classes, all of whom have high hopes of confirming nation qualification spots for the 2024 Paris Olympics".