New Australian Laser App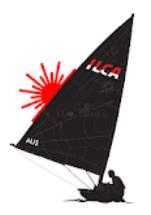 Thanks to a VLA initiative and finance we now have a new mobile app which each Australian Laser district can use and which will provide notifications, information, documents, results etc. relevant to the district and regattas.


Many sailors will have seen how useful this information and notifications are for regattas when a similar app was used at the Victorian 2020 events earlier in the year.


The app is free on the Apple App Store and Google Play Store – just search "Australian Lasers" and look for the distinctive app logo or click on one of the links below.


Apple App Store


Google Play Store


You will get notifications of any new information on one Australian Laser district and one Regatta which will be the last district and last regatta which you accessed. You can also see National Laser results, messages and documents by selecting the ALCA icon on the home screen.